Welcome, fellow space adventurers, to the month of June! As the excitement from last month's thrilling Invictus Launch Week settles, we find ourselves on the verge of another captivating event in the vast universe of possibilities. Get ready to embark on an interstellar journey as we delve into the heart of Alien Week—a celebration like no other. From June 15 to 26, the 'verse will be abuzz with extraterrestrial wonders, captivating stories, and exciting new experiences. To kickstart the festivities, let's dive into the spotlight of this blog post: the Tevarin's enigmatic Prowler, our Ship of the Month. Additionally, we'll explore the alluring and exotic flair of the Banu knife variants available in-game. Get ready to immerse yourself in the otherworldly charm of Alien Week! If you are just starting your journey into Star Citizen, be sure to use our latest Star Citizen referral code and get the maximum bonus when signing up. Currently the reward is 5,000 UEC for use in-game!
Ship of the Month: The Prowler's Mysterious Allure
This Alien Week, prepare to be captivated by the enigmatic allure of the Prowler—the Tevarin's very own masterpiece. With its sleek design, advanced technology, and a rich history shrouded in mystery, the Prowler stands as a testament to the Tevarin race's ingenuity. Whether you're a collector, a skilled pilot, or a curious adventurer, the Prowler promises an unparalleled experience. Embrace its unique features, uncover its secrets, and unleash its full potential as you navigate the depths of space. From its stunning aesthetics to its formidable capabilities, the Prowler embodies the essence of Alien Week, inviting us to explore the unknown and embrace the wonders of the 'verse.
Flair of the Month: Banu Knife Variants
In the spirit of Alien Week's exotic charm, we're delighted to introduce the Flair of the Month: the Banu knife variants. These three unique variants, available in-game starting from Tuesday, June 6, embody the artistry and craftsmanship of the Banu civilization. Each knife tells a story, reflecting the Banu's cultural heritage and the meticulous attention to detail they invest in their creations. Whether you seek a knife as a symbol of prestige, a practical tool for survival, or a captivating piece of art, these Banu variants offer something truly extraordinary. Immerse yourself in their beauty, wield them with pride, and let them become an extension of your intergalactic adventures.
Current Centurion-level Subscribers get the Banu Zogo Knife
Current Imperator-level Subscribers get the Banu Zogo and Myunda Knives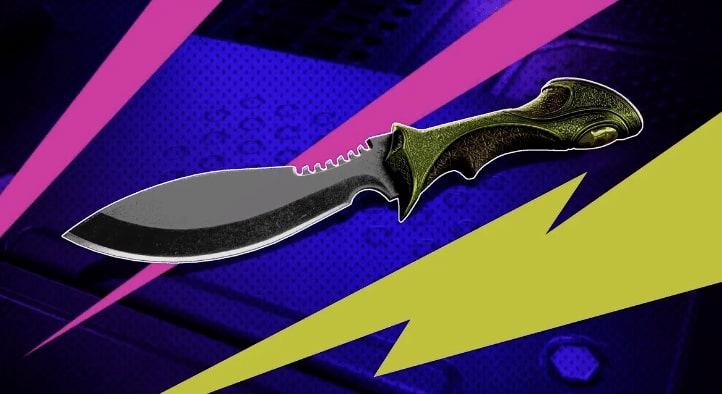 Banu Zogo Knife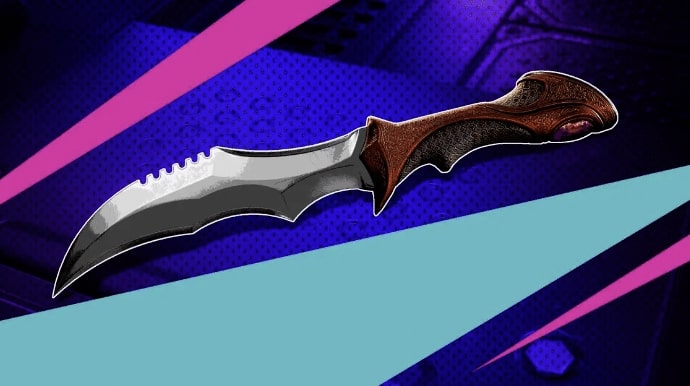 Banu Myuda Knife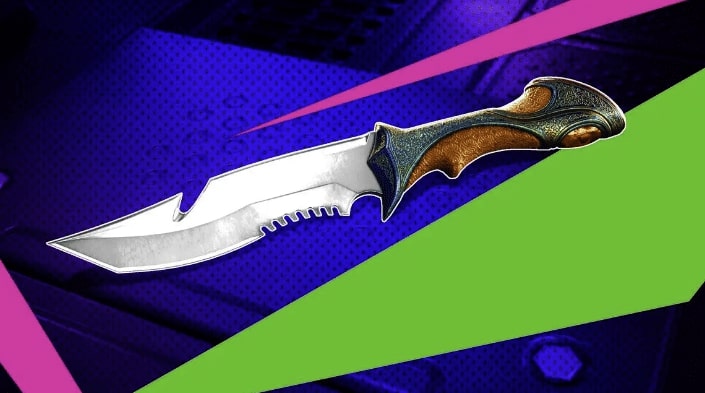 Banu Pambada Knife